If you or your staff want to learn QuickBooks®, I can teach you!
QuickBooks Small Business Bookkeeping & Accounting Services
Are you or one of your staff seeking to learn QuickBooks?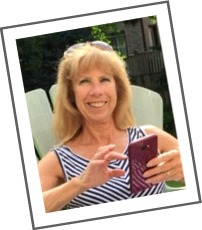 With over 30 years experience, I understand the importance of having a system that is set up and operating correctly and efficiently. As a QuickBooks teacher, I can provide your business professional guidance for a compliant and easy-to-use Accounting system utilizing QuickBooks. Group Rates Available! - Travel charges apply depending on location - QuickBooks Classes offered 3 ways: Your Location, My Office, or by Remote Access.

In addition, I provide QuickBooks set-up, QuickBooks clean up, manual conversions to QuickBooks, QuickBooks troubleshooting and comprehensive QuickBooks hands-on training, providing the knowledge and support to maintain your QuickBooks Accounting and Bookkeeping functions easily, efficiently and accurately.

I will monitor your system on a monthly or quarterly basis, correcting any problems that may arise. Service includes software support, custom report development and guidance for handling the day-to-day transactions of your business.

For Small Businesses with limited staff, I offer Outsourced Bookkeeping Solutions.

You can expect accurate and timely turnaround of your company's Bookkeeping and Accounting transactions, and detailed reports to keep you in touch with your financial picture. Your company will benefit by working with an experienced and qualified QuickBooks Accounting professional!

Our Small Business service also includes Tax filing for WSIB - Workers Comp, HST / Harmonized Sales Tax and monthly Payroll Tax. For individuals, complete Tax Preparation is also available.

My Industry Experience includes Construction, Engineering, Hospitality, Interior Designers, Retail Stores, Independent Contractors and more.

I am happy to customize a working arrangement that best meets your company's needs. Make an appointment for a complimentary consultation. Seeking something not mentioned? Contact me! I offer a host of services to meet the needs of most Small Businesses.


J.S. Bookkeeping Services Serves the Toronto, Ontario small business community in
Bolton, Caledon, Etobicoke, Markham, Mississauga, North York, Richmond Hill, Thornhill, Vaughan, Woodbridge and throughout the GTA